Learning how to clean old wood furniture, like those fabulous finds at thrift stores and yardsales, requires patience. Just as discovering lovely furniture in a grandparent's attic can be like uncovering treasure, you'll have to dig through some grime to find the gold beneath.
CLEAN AND REVIEW
Cleaning a wood finish may include polishing, mending and touching up surface scratches in order to give an old piece of wood furniture a new place in your home.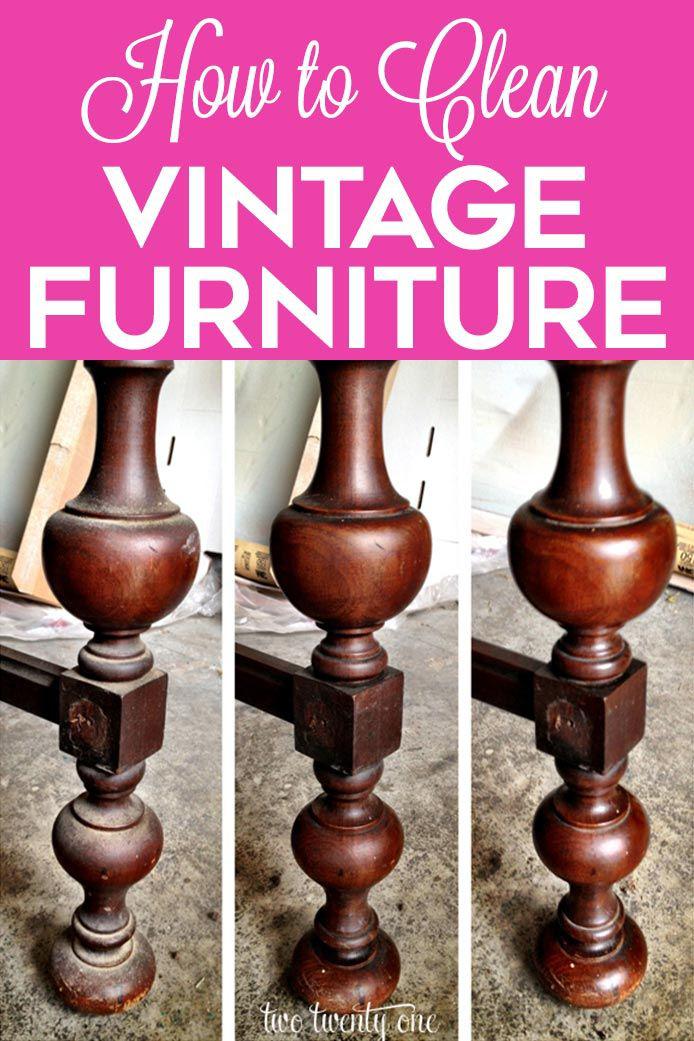 Take care when cleaning, and monitor the Wood Furniture as you go. As you clean scratches, some deeper chips and dents will appear to let you know exactly what you will need in order to renew your new piece. Better Homes And Gardens advises using an oil soap with water as a first step for removing layers of dirt and preventing new bacteria from sticking.
Tougher cleaning problems will require more elbow grease. Furniture oil and polishes made specifically for wood can help you to remove grime and add a beautiful sheen to renew an old finish. If grime has hardened, apply a cleaning product for wood cleaning while carefully using extra fine #0000 steel wool to break up each layer.
REPAIR AND RENEW
Now, the original damage has been revealed. Luckily, there are ways to make your most roughed-up furnishings beautiful pieces once again. This Old House suggests using a cloth dampened with denatured alcohol to remove water stains.White water rings can be fixed simply by wiping gently, although black water rings will require sanding to smooth the surface and refinishing to blend with the existing finish.
Other scenarios have similar solutions:
After repair, or if the finish dulls with cleaning, use #0000 steel wool with a wax that matches your furniture. Use a paste wax for a satin finish, or an auto compound polish to bring back a gloss finish.
PREVENT FUTURE DAMAGE
After fixing up your beautiful wood decor, it's important to prevent future scratches and damage to maintain this beauty. Therefore, wood furnishings should be dusted regularly. Lint-free disposable cloths are wonderful additions to your arsenal of cleaning products as well; these cloths will remove dust without sending it airborne. A paste or liquid wax made specifically for wood will add a harder finish than typical furniture spray and polish, and your Natural Oil Soap will prepare your furniture for wax application.
This article was brought to you by Colgate-Palmolive Company, the makers of Murphy® Oil Soap. The views and opinions expressed by the author do not reflect the position of the Colgate-Palmolive Company.