Getting the best fabric for your dining room chairs can be confusing. With the fabric design, material, and quality, there are a lot of things to take into account before buying your fabrics. Some may appear suitable but not durable enough, and some might not be too appealing but are strong enough to withstand heavy usage; it's up to you to decide what's aesthetically pleasing while also being durable.
Chairs can be seen anywhere in our homes. From living rooms, bedrooms, and dining areas, the sight of chairs is a part of your home's interior backbone. With this, it is also important to provide the best chair treatment because aside from its aesthetics. Imagine having a chair that ages well through time; lovely for the eyes, right? We just have to pick the most appropriate chairs and covers so we can have a cushioned chair that can last up to ages.
Why are durable fabrics important in dining room areas?
There may be a lot of chairs in your dining room area, regardless of having a small family or a big one. Your dining table is one of the most important parts of your home; you get to eat as a family, have a nice and sweet talk with your children or parents, or even just enjoy a holiday family dinner with your loved ones. It is a place where we can enjoy most of our family time. Given this, it is also important to provide your dining room chairs with special care so you will be able to sit comfortably while making the most out of your family time.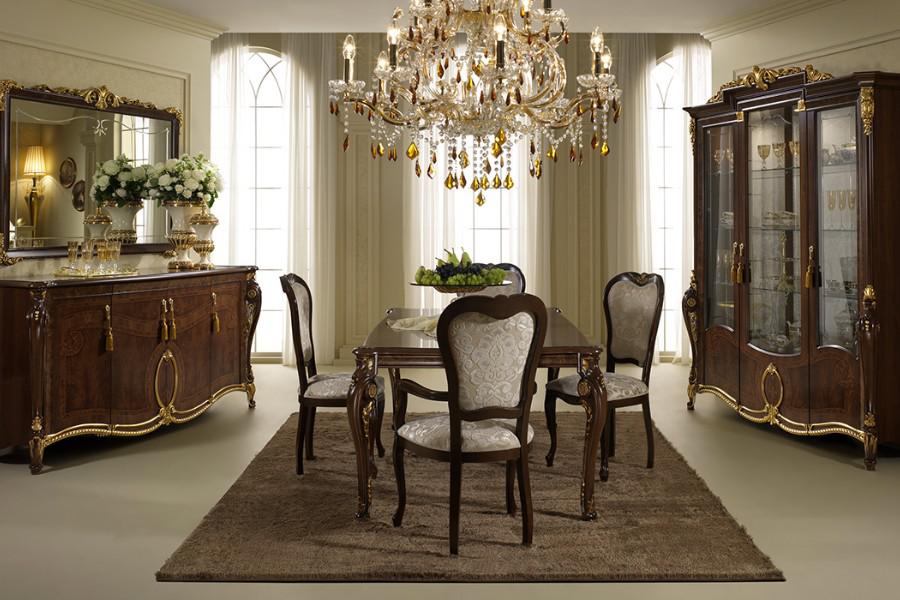 In bringing the best comfort to your dining room chairs, it is recommended to have your seat cushions perform their best. Consequently, one of the best chair treatments for it is to upholster your chairs. Aside from this, picking the best fabric makes a practical decision for your chairs, as a lot of fabrics nowadays can withstand heavy usage, especially when you want to enjoy talking for hours with your family over dinner.
Velvet: Best choice for your dining room
You may have foreseen it - velvet is the top choice for upholstery fabrics for your dining room chairs. Velvet fabrics date back to many centuries ago, and were used for chairs in the old English era. It is the most prominent fabric that is seen in the Royal Castle as it provides both the classic and iconic look both in old and new interiors. Velvet is very suitable for any home design you may want, and it is best to also be used for your dining rooms.
The elegant look of velvet fabric makes it even more loved by anyone. It brings a sense of sophistication to your chairs, making them aesthetically pleasing for every home. Velvet is available in a wide variety of choices nowadays; it can be plain coloured, patterned, and even designed for a more glamorous dining room. Nonetheless, it can also be used for small and big chairs and couches, or you can go all-out by using it for your dining room cushions. The versatility of velvet fabrics is something one could ask for. However, others may not want it because they thought it is expensive, but it is now sold at a lesser price so anyone could enjoy what a high-class fabric feels like.
Velvet is made from different types of fibres. It can be a combination of yarn, cotton, linen, or silk and provides a strong fabric for your chairs. Moreover, velvet creates a thick pile of strongly woven fabrics which produces two identical pieces together that are raised as well so you will be able to enjoy a soft yet heightened texture while dining. If you are worried about the fabric being wrinkled after heavy use, don't fret. Velvet fabrics are resistant to shrinkage and pilling and can go back to their natural state after use. It is therefore considered one of the strongest fabrics one could ever find and is highly durable for everyday use. What's more is that the fabric is warm, giving you a more breathable and comfortable sitting while enjoying your favourite time with your loved ones. The double-layered fabric might be just what you need.
Where to purchase durable velvet fabrics?
While you are also concerned if either you'll be able to purchase a genuine velvet fabric or not, you can go to your trusted fabric stores and ask what must be checked. The Yorkshire Fabric Shop is one of the leading brands that sells upholstery fabrics so you can make sure that what you are buying is long-lasting and is specially tested to have your money's worth. The store makes sure that every fabric goes through a series of rub tests so the customers would know how strong their fabrics are even with intensive use. Furthermore, Yorkshire Fabric Shop provides clients a conducive way of shopping for their desired velvet fabrics; you can purchase your fabrics online and they can also send free fabric samples so you'll have confidence with your fabric purchase. In a more practical sense, the shop also offers inexpensive velvet fabrics so you'll never have to worry about bringing class to your chairs even when you are on a tight budget.
Perhaps it is time to reupholster your dining chairs for a more comfortable and decorative look to your dining area. The best time to shop for your fabrics is today!