Small Living Room Arrangement With Lots of Storage
This arrangement provides a lot of storage, while still providing plenty of seating. The long wall has enough room for a large shelving unit, and the table behind the sofa provides additional storage and a possible place for lighting.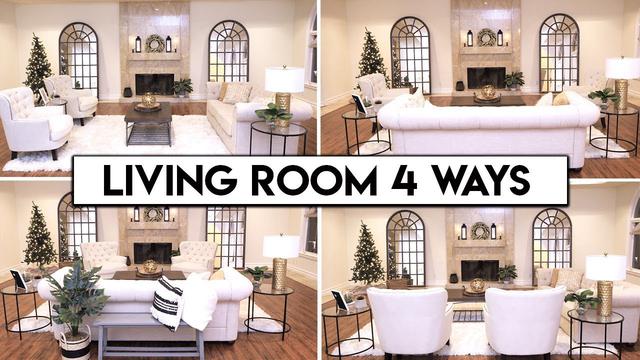 This furniture arrangement is ideal for a single adult or a couple. With the exchange of the bar for a slightly larger table, this arrangement could also work for a small family.
During entertaining, the stools or chairs could be moved somewhere else in the room for temporary, additional seating, and the bar can be used as a serving area.
4 Questions to Answer as You Choose the Right Sofa Color