Burrow
Buy on BurrowWhat We LikeWhat We Don't Like
For comfortable modular furniture, consider Burrow. This company focuses on creating stylish and functional sofas, shelving units, and coffee tables and is rapidly expanding into rugs, lighting, and accessories as well.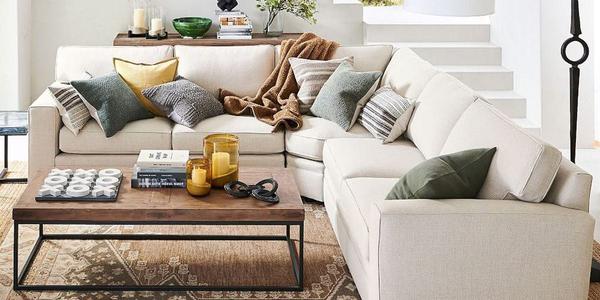 The modular seating options are superior when it comes to selection and versatility of pieces, as you can rearrange as your needs change. You will need to purchase an additional set of arms or a corner piece to make conversions possible, but the flexibility of changing the use or configuration of your current furniture is well worth the cost.
If you're an apartment dweller or frequent mover, you'll also appreciate how easy it is to move Burrow sofas and sectionals. Each modular piece connects with hidden, heavy-duty clasps—so moving is as easy as unlatching each piece and transporting the individual sections.
Return policy: Return fee of up to 20% of the item| Return window: 30 days | Payment options: Financing available | Shipping time: 1 to 4 weeks